About Me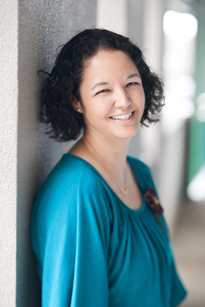 I'm Marissa Emery, licensed massage therapist and owner of Mama Needs Massage. Being a mama of two young boys - ages 8 and 6 years old - has redefined my life, changed my priorities, and helped me understand the saying that motherhood is "the hardest job you'll ever love." My new-mama "luxuries" included brushing my teeth, actually sitting down to eat, having both hands free at the same time, and running errands around town just to get some "me" time. Overwhelmed with new responsibilities, lack of sleep, and never seeming to get a break I eventually learned that putting myself last was doing my family a disservice. I suffered from post-partum depression for far too long, and my family struggled right along with me. These days, along with striving to be a better wife and mama, I work hard to keep myself near the top of my priorities list.
I love being a mom, and I love helping other moms get the support and rejuvenation they need to love their jobs another day.
I have been a licensed massage therapist since 2009 and use a combination of styles to customize each massage session to address my clients' needs and goals.
Swedish massage: focused on relaxing the body with gliding strokes, kneading, vibration, and compression
Craniosacral therapy: gentle, subtle, deeply relaxing. calms the nervous system, allowing the body to heal itself.
Deep tissue: always performed slowly and within your tolerance level, aimed to affect the deep muscles of the body.
Polarity therapy: light energy work focused on helping your body achieve balance
Myofascial techniques: slow, subtle techniques performed to warm and soften the fascia throughout the body - an integral component of injury recovery and chronic muscle tightness.
Pre-natal massage: involves special positioning and bolstering with pillows to maximize your comfort during the massage and address the special physical and emotonal needs during this transformational time.
Launching Mama Needs Massage is my way of making this world a better place, one nurtured mama at a time. I hope you'll experience it for yourself soon.